11.24

Colour Names

20200608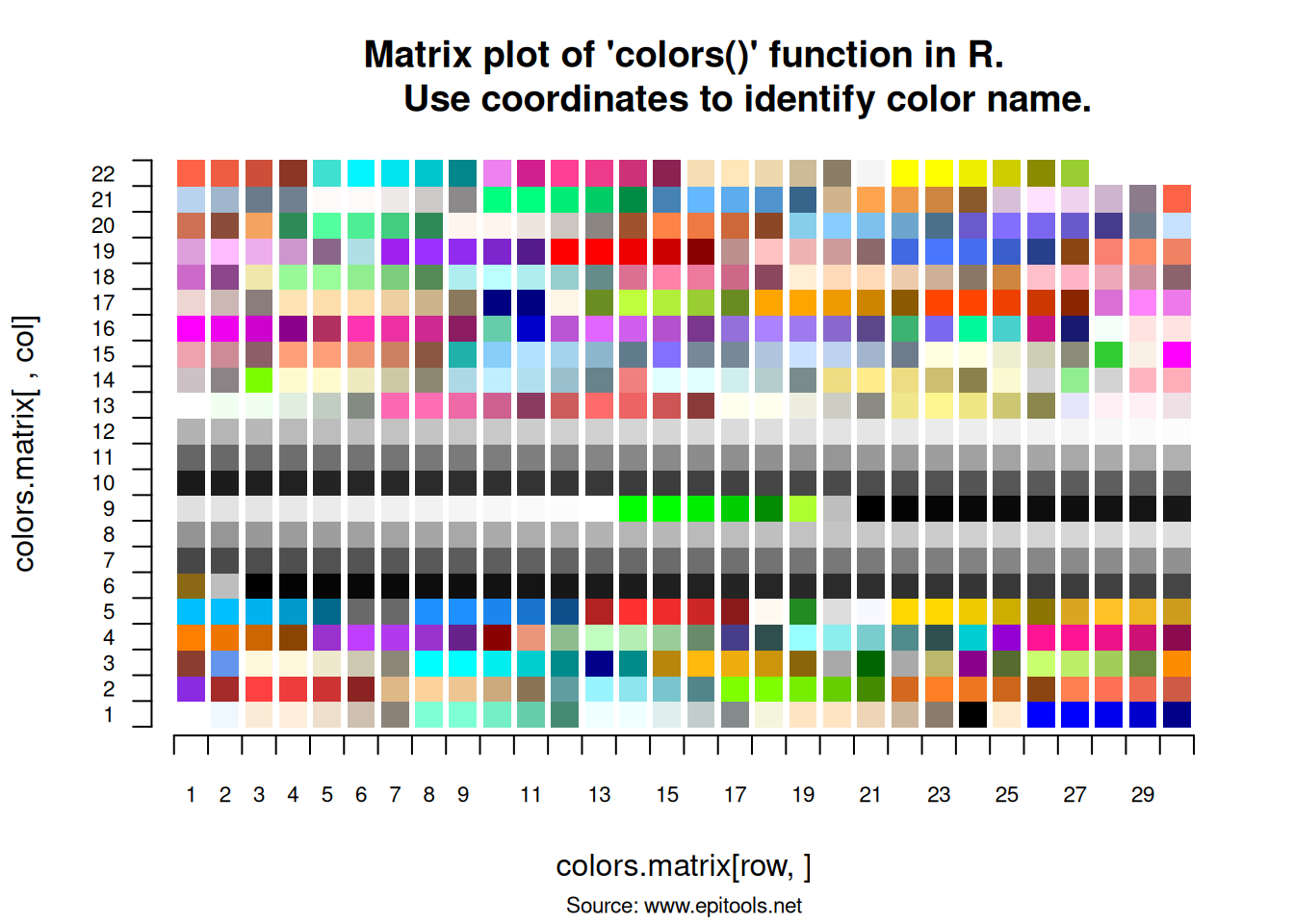 R provides a collection of predefined named colours as returned by grDevices::colours():
## [1] 657
##  [1] "orangered1"    "gray49"        "gainsboro"     "peachpuff4"   
##  [5] "grey70"        "indianred4"    "cadetblue1"    "goldenrod2"   
##  [9] "lightcoral"    "gray58"        "lemonchiffon1" "bisque1"
Colours can be selected using epitools::colors.plot() with locator=``TRUE to display a plot containing all of the named colours. Multiple clicks with the left mouse button on colours (we hear a beep for each click) will return the colour names.
as.character

(

colors.plot

(

locator=

TRUE

)

$

color.names)
---
Your donation will support ongoing development and give you access to the PDF version of this book. Desktop Survival Guides include Data Science, GNU/Linux, and MLHub. Books available on Amazon include Data Mining with Rattle and Essentials of Data Science. Popular open source software includes rattle, wajig, and mlhub. Hosted by Togaware, a pioneer of free and open source software since 1984.
Copyright © 1995-2021 Graham.Williams@togaware.com Creative Commons Attribution-ShareAlike 4.0.