---
---
CLICK HERE TO VISIT THE UPDATED SURVIVAL GUIDE
A risk chart is also known as an accumulative performance plot. Figure 12.1 shows a rattle::riskchart() based on the te dataset.
riskchart
(pr_te, actual_te, risk_te)
+
labs
(
title
=
"Risk Chart - Test Dataset"
)
+
theme
(
plot.title
=
element_text
(
size
=
14
))
Figure 12.1: A Risk Chart for the test dataset. The risk chart plots the population against the performance captured as the true positive rate. The area under the risk chart is another single measure for comparing performance.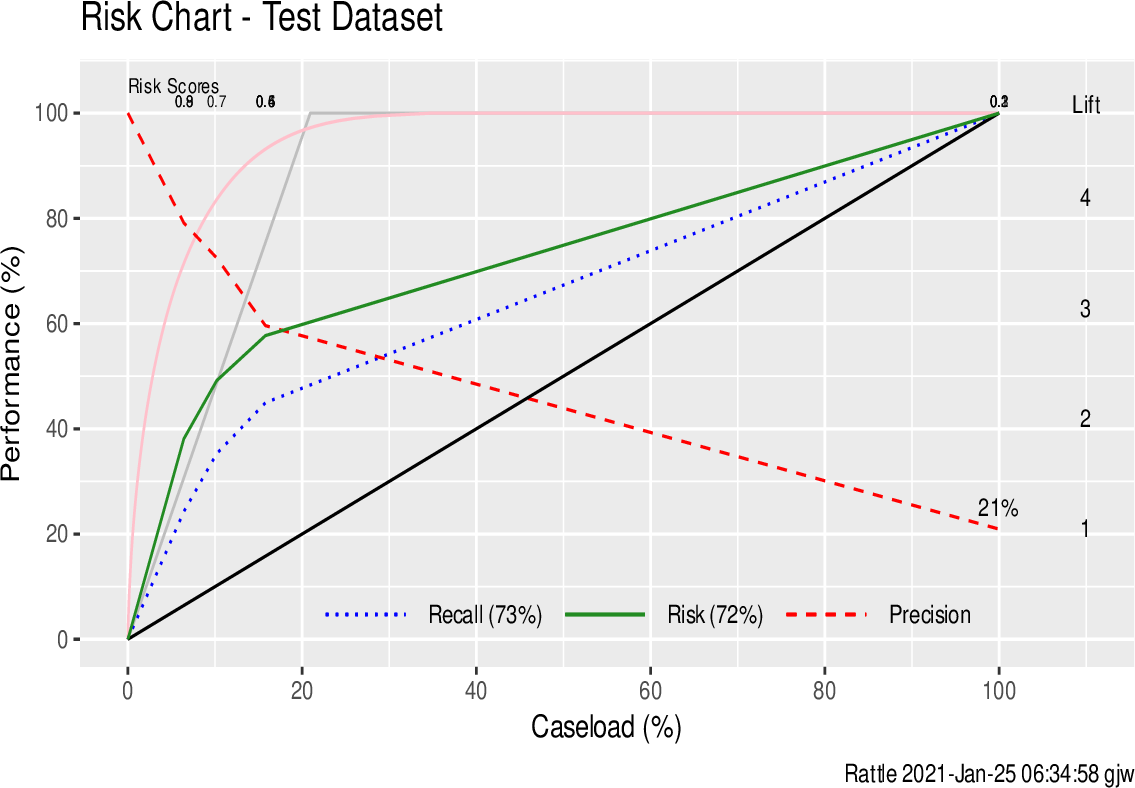 Support further development by purchasing the PDF version of the book.
Other online resources include the GNU/Linux Desktop Survival Guide.
Books available on Amazon include Data Mining with Rattle and Essentials of Data Science.
Popular open source software includes rattle and wajig.
Hosted by Togaware, a pioneer of free and open source software since 1984.
Copyright © 2000-2020 Togaware Pty Ltd. . Creative Commons ShareAlike V4.