---
---
CLICK HERE TO VISIT THE UPDATED SURVIVAL GUIDE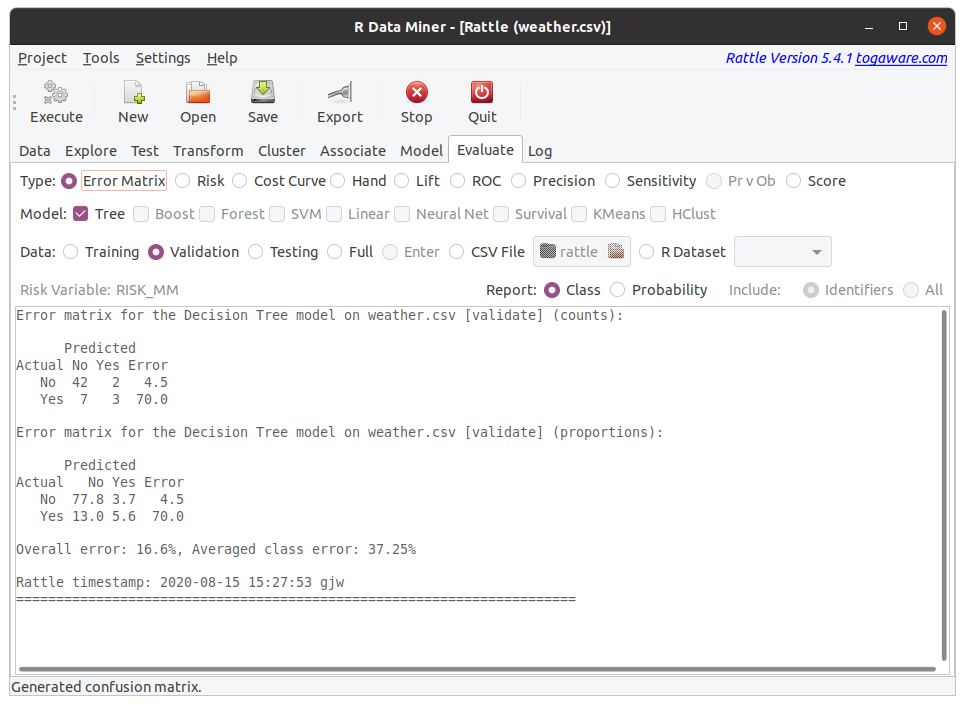 Evaluating the performance of a model is crucial. Rattle supports a number of methods for evaluating performance. The simplest is the error matrix.

Click the Evaluate tab. Then click Execute to display a simple error matrix. Identify the True/False Positives/Negatives.




Support further development by purchasing the PDF version of the book.
Other online resources include the GNU/Linux Desktop Survival Guide.
Books available on Amazon include Data Mining with Rattle and Essentials of Data Science.
Popular open source software includes rattle and wajig.
Hosted by Togaware, a pioneer of free and open source software since 1984.
Copyright © 2000-2020 Togaware Pty Ltd. . Creative Commons ShareAlike V4.