---
---
CLICK HERE TO VISIT THE UPDATED SURVIVAL GUIDE
20200602 Below we see the interaction with showing the template within the editor in the top left window pane. When we have processed the document (compiled to PDF) we will see the document formatted nicely into a PDF.
Within the edit pane we are editting the LaTeX document. A click of the Compile PDF button will run knitr over the document then run the LaTeX software to produce a PDF document.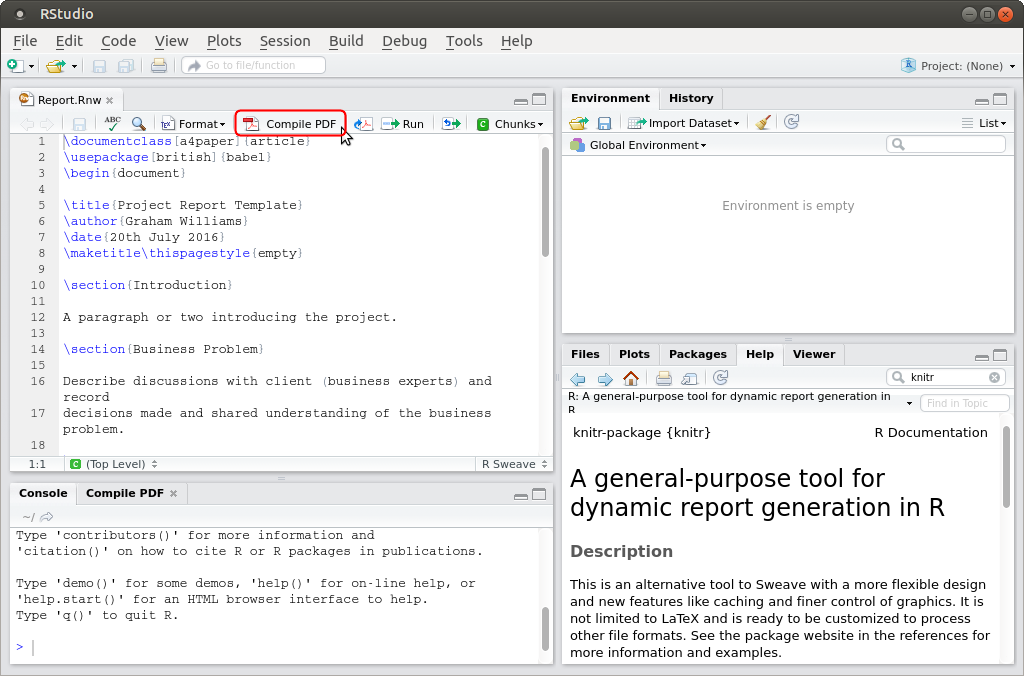 Support further development by purchasing the PDF version of the book.
Other online resources include the GNU/Linux Desktop Survival Guide.
Books available on Amazon include Data Mining with Rattle and Essentials of Data Science.
Popular open source software includes rattle and wajig.
Hosted by Togaware, a pioneer of free and open source software since 1984.
Copyright © 2000-2020 Togaware Pty Ltd. . Creative Commons ShareAlike V4.